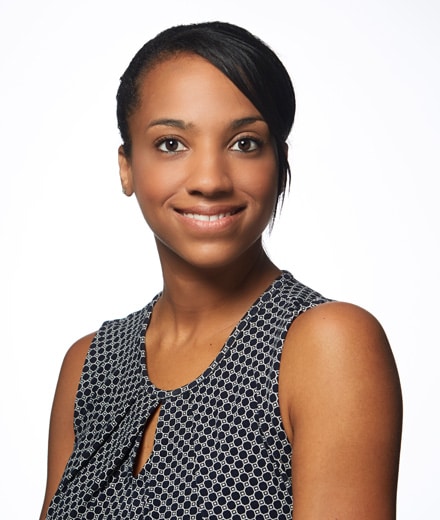 Director, Programming - Special Events
LaTonya Whitaker
The Winebow Group
---
LaTonya Hager is the digital marketing director at The Winebow Group, which comprises national importer and distribution houses that offer comprehensive portfolios of fine wine and spirits from around the world. LaTonya started at The Winebow Group in April 2015 and oversees development of the company's digital strategies. In her previous position, she was the marketing and communications manager at an architecture/engineering design firm headquartered in Richmond.
She is a past president of the Society of Marketing Professional Services, Virginia. In 2014, she was named a Rising Star by the American Council of Engineering Companies of Virginia, an award that recognizes up and coming young professionals.
She holds a bachelor's and master's degree in Mass Communications from Virginia Commonwealth University. Upon receiving her master's in 2011, she received the Strategic Public Relations Faulty Recognition Award.
LaTonya is passionate about her profession and teaching others. She has served as an instructor at VCU's Robertson School of Media and Culture teaching PR Leadership and Management for the graduate program.
President

Charleen McManus

Tiny Monster Marketing LLC

President-Elect

Kourtney Ennis

Robins School of Business

Treasurer

George Crowell

Harris, Hardy & Johnstone, P.C

Immediate Past President

Steve Abbot

General Cigar Company

Secretary

John Moreland

VP of Membership

Jessica Van Lear

Markel

VP, Membership - Engagement

Karen Hester

Allen, Allen, Allen & Allen

VP of Programming

Paul Schmidt

Simple Thread

VP of Communications

Alex Mercer

circle S studio

VP of Community Relations + Service Projects

Sheila Villalobos

Precision Marketing Group

VP of Sponsorship

Jennifer Barbin

Director, Membership - Volunteers

Aylin Berkowitz

Allianz

Director, Membership - Groups

Todd Wilcox

Comcast Spotlight

Director, Communications - Social Media

Amanda Colocho

The Hodges Partnership

Director, Communications - Public Relations

Laura Elizabeth Saunders

The Hodges Partnership

Director, Communications - Website and Digital

Katie Brackmann

Allianz

Director, Communications - Email

Terry Crockett

Virginia529

Director, Collegiate Relations

Pauline Singleton

VCU Health

Director, Programming - Education

Jane Broadbent

Director, Programming - CMO Roundtable

Patty Sager

Williams Mullen

Director, Programming - Speaker Recruitment

Kristin Harrison

WebStrategies Inc

Director, Programming - SIGs

Bart Levy

Fast Forward Marketing Co.

Member at Large

Tim Asimos

circle S studio

Member at Large

Christen Daniels

Authentic